Cannonball adderley somethin else
A B C D E F G H I J K L M N O P Q R S T U V W X Y Z
Al Cohn (6) Chris Steward (1) Grant Stewart (2) Kristian Svaranson (1) Rick Perry (2) Alfonzo Blackwell (4) Clarence Clemons (3) Greg Fishman (1) Larry Mckenna (2) Rickey Woodard (4) Alvin Batiste (1) Clifford Jordan (2) Grover Washington Jr. (5) Larry Schneider (5) Robert Watson (2) Andrew Speight (1) Clifford Solomon (1) Hal Mckusick (1) Lars Gullin (1) Rodrigo Ursaia (1) Andy Snitzer (3) Coleman Hawkins (9) Hank Crawford (2) Lee Konitz (18) Roland Kirk (4) Antonio Hart (2) Dan Higgins (5) Hank Mobley (43) Lennie Niehaus (5) Ron Howe (1) Archie Shepp (1) Danny Walsh (1) Harold Land (16) Lenny Pickett (1) Ronnie Cuber (6) Arnett Cobb (3) Dave Liebman (2) Harry Allen (3) Leo Parker (2) Rosario Giuliani (5) Art Pepper (15) David "Fathead" Newman (4) Herbie Mann (2) Lester Young (23) Sadao Watanabe (7) Barney Bigard (2) David Carlos Valdez (1) Holly Hoffman (1) Lou Donaldson (16) Sal Nistico (3) Barney Willen (1) David Mann (1) Hubert Laws (3) Lou Marini (2) Scott Hamilton (7) Ben Goldberg (1) David Sanborn (23) Ian Anderson (1) Lucky Thompson (2) Scott Page (1) Ben Schachter (1) David Sanchez (1) Ian Kirkham (1) Maceo Parker (3) Scott Robinson (1) Ben Webster (6) David Sills (1) Illinois Jacquet (1) Marc Russo (6) Seamus Blake (2) Bennie Wallace (1) Dexter Gordon (47) Illinois Jaquet (1) Marcus Strickland (1) Sidney Bechet (1) Benny Carter (3) Dick Oatts (4) . Monterose (3) Mark Colby (1) Sonny Criss (2) Benny Golson (3) Dick Parry (2) Jack Montrose (1) Mark Turner (7) Sonny Red (3) Benny Goodman (4) Dick Spencer (1) Jackie Mclean (10) Marshall Mcdonald (1) Sonny Rollins (50) Bill Clinton (1) Dino Govoni (1) James Clay (1) Masato Honda (1) Sonny Stitt (102) Bill Evans (1) Don Aliquo Jr. (1) James Mahone (1) Matt Otto (1) Spike Robinson (17) Bill Perkins (1) Don Byas (9) James Moody (11) Max Ionata (1) Stan Gets (1) Bill Pierce (4) Don Myrick (4) James Morrison (1) Mel Collins (1) Stan Getz (48) Billy Harper (1) Don Wilkerson (2) James Senese (1) Mel Martini (1) Stanley Turrentine (14) Billy Tolles (1) Donny Mccaslin (2) Jamey Aebersold (1) Michael Breckeer (1) Stefano Di Battista (5) Bob Amran (1) Doug Webb (1) Javier Girotto (1) Michael Brecker (155) Steve Cole (1) Bob Berg (69) Dyana Stephens (1) Javon Jackson (1) Neamen Lyles (1) Steve Coleman (3) Bob Kenmotsu (1) Eddie "Lockjaw" Davis (2) Jay Beckenstein (5) Nelson Rangell (1) Steve Grossman (14) Bob Malach (4) Eddie Daniels (7) Jed Levy (1) Nick Brignola (5) Steve Heckman (1) Bob Mintzer (14) Eddie Harris (1) Jerry Bergonzi (10) Nicola Stilo (2) Steve Kujala (1) Bob Reynolds (2) Eddie 'Lockjaw'Davis (1) Jerry Dodgion (2) Nigel Hitchcock (1) Steve Lacy (1) Bob Sheppard (2) Emanuele Cisi (3) Jesse Davis (4) Oliver Nelson (3) Steve Slagle (1) Bobby Jaspar (2) Eric Alexander (13) Jim Snidero (3) Orazio Maugeri (1) Steve Wilson (1) Bobby Keys (1) Eric Crystal (1) Jimmy Forrest (2) Ornette Coleman (2) Teddy Edwards (3) Bobby Militello (1) Eric Dolphy (3) Jimmy Giuffre (3) Paquito D'rivera (4) Tim Gardland (1) Bobby Watson (2) Eric Marienthal (5) Jimmy Heat (4) Paul Desmond (37) Tim Price (1) Booker Ervin (1) Ernie Watts (7) Jimmy Heath (1) Paul Gonzales (1) Tim Warfield (1) Brad Leali (2) Frank Basile (1) Joe Farrell (2) Pepper Adams (18) Tina Brook (2) Brandon Fields (2) Frank Foster (2) Joe Henderson (21) Perry Robinson (3) Tom Malone (1) Branford Marsalis (13) Frank Morgan (2) Joe Lovano (7) Pete Christlieb (1) Tom Scott (4) Brew Moore (2) Frank Strozier (1) Joel Frahm (11) Peter Sommer (1) Tony Dagradi (1) Brian Scanlon (1) Frank Wess (1) John Coltrane (85) Peter Weniger (1) Tubby Hayes (7) Bruce Johnstone (2) Fred Jackson (1) John Ellis (1) Phil Urso (1) Tyrone Washington (1) Bud Shank (1) Gary Campbell (1) John Gilmore (1) Phil Woods (25) Vincent Herring (11) Buddy Defranco (3) Gary Foster (1) John Jenkins (2) Ralph Bowen (2) Walt Weiskopf (3) Bunky Green (1) Gary Smulyan (5) John La Porta (1) Ralph Moore (15) Walter Smith Iii (1) Candy Dulfer (1) Gary Thomas (3) Johnny Griffin (7) Ravi Coltrane (1) Wardell Gray (21) Cannonball Adderley (71) Gene Ammons (10) Joshua Redman (15) Red Holloway (1) Warne Marsh (7) Cecil Payne (2) Gene Quill (1) Jr. Walker (1) Rich Perry (1) Warren Hill (1) Charles Mcpherson (5) George Barrow (1) Junior Cook (6) Richie Canatta (1) Wayne Shorter (27) Charlie Kohlhase (1) George Coleman (10) Karel Ruzicka Jr. (1) Richie Cole (2) Willis Jackson (3) Charlie Mariano (2) George Garzone (2) Keith Oxman (2) Richie Kamuca (4) Wilton Felder (1) Charlie Parker (48) Gerald Albright (5) Kenny Brooks (1) Richie Kumaca (1) Wojciech Haspod (1) Charlie Rouse (5) Gerry Mulligan (24) Kenny Garrett (33) Richie Perry (1) Woody Herman (1) Chris Hunter (2) Gigi Gryce (2) King Curtis (1) Rick Keller (1) Yusef Lateef (3) Chris Potter (25) Grant Steward (1) Kirk Whalum (3) Rick Margitza (9) Zoot Sims (7) All Solos Artist Song Album Instr Source Notes Al Cohn Idaho Cohn on the Saxophone Tenor Charles McNeal Al Cohn S-H-I-N-E The Al Cohn Quintet featuring Bob Brookmeyer Tenor Charles McNeal Al Cohn Tenor Conclave Tenor Conclave Tenor Scooby-Sax Eb and C (concert key) versions are available Al Cohn The Lady Is A Tramp Al Cohn Quintet featuring Bob Brookmayer Tenor Charles McNeal Al Cohn The Lady Is A Tramp Al Cohn Quintet feat. Bob Brookmeyer Tenor YouTube Transcription by Mauro Guenza. In C (concert) key. Bb version available as video. Al Cohn Zoot Case No Problem Tenor Charles McNeal Alfonzo Blackwell Everytime I Cry Soprano Sax-Shed Alfonzo Blackwell Funky Shuffle Reflections Soprano Sax-Shed Alfonzo Blackwell Passion Soprano Sax-Shed Alfonzo Blackwell Spiritual Love Soprano Sax-Shed Alvin Batiste Bat's Blues Late/Columbia Record Clarinet Casa Valdez Studio Transcription by Mark Sowlakis. Audio is available. Andrew Speight Tell Me Marsalis Music Honors Jimmy Cobbs Alto Charles McNeal Andy Snitzer Blue Train Sugar Tenor Charles McNeal Andy Snitzer I Got Rhythm I Got Rhythm (Manhattan Jazz Quintet) Tenor Charles McNeal Andy Snitzer Next Time You See Me Ties That Bind Tenor Sax-Shed Antonio Hart Jessica's Day Don't You Know I Care Alto Charles McNeal Antonio Hart Work Song Tokyo Sessions (Roy Hargrove) Alto Charles McNeal Archie Shepp In A Mellow Blues On Green Dolphin Street Tenor Scribd Transcription by Ann Christin Næss. For Eb instruments. Arnett Cobb Exactly Like You Moving Right Along Tenor Charles McNeal Arnett Cobb Smooth Sailing The Wild Man From Texas Tenor Randy Hunter Arnett Cobb Sometimes I'm Happy More Party Time Tenor Charles McNeal Art Pepper Anthropology Art Pepper + Eleven 'Modern Jazz Classics' Alto Soufflant EJMA Transcription by Michel Weber Art Pepper Bird's Works Art Pepper Meets the Rhythm Section Alto Soufflant EJMA Transcription by Corinne Juillerat Art Pepper Groovin' High Art Pepper + Eleven Alto Charles McNeal Art Pepper Holiday Flight The Art of Pepper Alto Scooby-Sax Bb and C (concert key) versions are available Art Pepper Red Pepper Blues Art Pepper Meets The Rhythm Section Alto Charles McNeal Art Pepper Star Eyes Art Pepper Meets the Rhythm Section Alto Soufflant EJMA Transcription by Mauriozio Bionda Art Pepper Star Eyes Art Pepper Meets The Rhythm Section Alto Charles McNeal Art Pepper Stompin' At The Savoy Free Wheeling Alto Soufflant EJMA Bb and C (concert key) versions are available Art Pepper The Way You Look Tonight Alto Scribd Transcription by Mark Halberstadt Art Pepper Too Close For Comfort The Complete Aladdin Sessions Alto Soufflant EJMA Transcription by Mauriozio Bionda Art Pepper What Is This Thing Called Love Modern Art Alto Scooby-Sax Bb and C (concert key) versions are available Art Pepper You'd Be So Nice To Come Home To Art Pepper Meets the Rhythm Section Alto Soufflant EJMA Transcription by Corinne Juillerat Art Pepper You'd Be So Nice To Come Home (page 2 , 3 ) Alto Continuum In C (concert key). Art Pepper You'd Be So Nice To Come Home To Art Pepper Meets the Rhythm Section Alto Transcription Hub Video version is available. Art Pepper Zenobia Alto Scribd Transcription by Mark Halberstadt Barney Bigard Duke's Place Clarinet OBM Jazz Transcription by Olivier Boyer-Masutti. Barney Bigard Mood Indigo Clarinet Gumbo Clarinet Mark Sowlakis Barney Willen All The Things You Are Alto Soufflant EJMA Transcription by Curtis Swift ( ) Ben Goldberg Blind Paper Dragon The Sad Machinery of Spring Clarinet So Killing,Man! Trascription by Cory Grossman. Eb , C (concert key), A , bass clef versions and analysis with audio file are available. Ben Schachter Lullaby of The Leaves Land of Shadow Tenor So Killing,Man! Trascription by Ben Doherty. Eb , C (concert key), bass clef versions and analysis with audio file are available. Ben Webster Better Go Ben and Sweets (with Harry "Sweets"Edison) Tenor Practice Portal Transcription by James Mahone. MP3 file is available. Ben Webster Cottontail Three Great Swing Saxophones Tenor Sax-Shed Transcription by David Pope Ben Webster Cottontail Tenor So Killing,Man! Trascription by Ben Doherty. Eb , C (concert key), bass clef versions and analysis with audio file are available. Ben Webster How Deep Is The Ocean Meets Oscar Peterson Tenor Kevin Sun Eb and C (concert) versions are available. Ben Webster Our Love Is Here To Stay See You After The Fair Tenor Charles McNeal Ben Webster Perdido Complete 1943-1952 Small Group Recordings Tenor Charles McNeal Bennie Wallace Straight No Chaser Bennie Wallace Plays Monk Tenor So Killing,Man! Trascription by Beh Doherty. Analysis with video of solo are available. Benny Carter Honeysuckle Rose Further Definitions Alto Charles McNeal Benny Carter Saint Louis Blues Billie Holiday with Benny Carter and his All-Stars Band Alto Soufflant EJMA Transcription by Michel Weber Benny Carter When Day Is Done Alto Le Saxophone Transcription by Alexandre Litwak. Bb version is available. Benny Golson It Could Happen to You Tenor Charles McNeal Benny Golson Killer Joe Tenor Ed Ulman Bass clef Benny Golson November Afternoon The Jazztet at Birdhouse Tenor Transcription Hub Transcription by Mike Tomasiak. Benny Goodman AC-DC Current Clarinet Mark Sowlakis Benny Goodman At Sundown Complete Capitol Trios Clarinet Mahatma Candy Project Transcription by Tom Saul. C (concert key) version is available. Benny Goodman Blue (And Broken Hearted) Complete Capitol Trios Clarinet Mahatma Candy Project Transcription by Tom Saul. C (concert key) version is available. Benny Goodman Seven Come Eleven Clarinet Mark Sowlakis Bill Clinton President Bill Clinton's 1993 inaugural sax solo Tenor Dan Higgins MP3 file is available. Bill Evans Fat Time Soprano Continuum Bill Perkins Star Eyes Lennie Niehaus,Vol. 4:The Quintets &Strings Tenor Scooby-Sax Eb and C (concert key) versions are available. Bill Pierce Cheryl Album of the Year (Art Blakey) Tenor Scribd Transcription by Ann Christin Næss. For Eb instruments. Bill Pierce Come Rain Or Come Shine Equilateral Tenor Charles McNeal Bill Pierce MS . Album of the Year (Art Blakey) Tenor Scribd Transcription by Ann Christin Næss. For Eb instruments. Bill Pierce That's All Everything I Love (James Williams) Tenor Loren Weisbrod Billy Harper Speedball Intensity (Charles Earland) Tenor Charles McNeal Billy Tolles Manteca Chapulteset Tenor Charles McNeal Bob Amran Lullaby of Birdland (home recording) Tenor Bob Berg 3rd Street Blues Eastern Rebellion 3 (Cedar Walton) Tenor Rodolfo Varani Bob Berg All Your Words Lite Flite (Kenny Drew) Tenor Rodolfo Varani Bob Berg Andalusia Far Out (Antonio Faraò) Tenor Rodolfo Varani Bob Berg Angel In The Night Cedar Waldron –Third Set Tenor Rodolfo Varani Bob Berg Angles Enter the Spirit Tenor Rodolfo Varani Bob Berg Autumn Leaves In the Shadows Tenor Soufflant EJMA Transcription by Adrien Espinouze Bob Berg Before You Visitation (Sam Jones) Tenor Rodolfo Varani Bob Berg Blue Goo The Jazztime Superband Tenor Charles McNeal Bob Berg Blue Goo Jazz Time Superband Tenor Rodolfo Varani Bob Berg Blue Monk Cedar Walton Quartet –Third Set Tenor Soufflant EJMA Transcription by Eddie Saudrais. Bob Berg Blue Samba Embarkation (John McNeil) Tenor Rodolfo Varani Bob Berg Blue Silver Something in Common (Sam Jones) Tenor Rodolfo Varani Bob Berg Blue Train Cedar Waldron –Second Set Tenor Rodolfo Varani Bob Berg Blue's Changes &Things (Sam Jones) Tenor Rodolfo Varani Bob Berg Blues For Fela Enter the Spirit Tenor Rodolfo Varani The theme is also available Bob Berg Bob's Blues Live at Open Music Jazz Club (personal recording) Tenor JazzItalia Transcription by Orazio Maugeri. MP3 file is available Bob Berg Bolivia Cedar Waldron –Third Set Tenor Rodolfo Varani Bob Berg Bolivia Something in Common (Sam Jones) Tenor Rodolfo Varani Bob Berg Bossa Mood Lite Flite (Kenny Drew) Tenor Rodolfo Varani Bob Berg Cedar's Blues Cedar Walton Quintet Live Tenor Rodolfo Varani Bob Berg Chromazone YouTube video Tenor Charles McNeal Bob Berg Clock Wise Soweto (Billy Higgins) Tenor Rodolfo Varani Bob Berg Clock Wise Eastern Rebellion 3 (Cedar Walton) Tenor Rodolfo Varani Bob Berg Del Sasser Visitation (Sam Jones) Tenor Rodolfo Varani Bob Berg Dirty Dogs Jazz Time Superband Tenor Rodolfo Varani Bob Berg Every Man Is A King Something in Common (Sam Jones) Tenor Rodolfo Varani Bob Berg Fiesta Espanola From an Eastern Rebellion concert in Civitanova Marche Tenor Rodolfo Varani Bob Berg Fiesta Espanola Cedar Walton Quintet Live Tenor Rodolfo Varani Bob Berg For My Friend Far Out (Antonio Faraò) Tenor Rodolfo Varani Bob Berg Friday Night at the Cadillac Club The Jazz Times Superband Tenor Charles McNeal Bob Berg Giant Steps ABQ ( Gerald Gradwohl ) Tenor Charles McNeal Bob Berg Hand In Glove Never published before,from a Eastern Rebellion concert in Civitanova Marche Tenor Rodolfo Varani Bob Berg Humpty Dumpty YouTube video Tenor Charles McNeal Bob Berg I Didn't Know What Time It Was Cedar Waldron –Second Set Tenor Rodolfo Varani Bob Berg I Thought About You The Truth (Niels Lan Doky) Tenor Rodolfo Varani Bob Berg In The Shadows In The Shadows Tenor Scribd Transcription by Ann Christin Næss. The Eb version is avalaible. Bob Berg Jazz Lament The Forbidden Zone (Tom Coster) Tenor Charles McNeal Bob Berg Kalimba Short Stories Tenor Scribd Transcription by Ann Christin Næss. Includes David Sanborn's solo. For Eb instruments. Bob Berg Latin America Soundscapes (Cedar Walton) Tenor Rodolfo Varani Bob Berg Laverne Walk Changes &Things (Sam Jones) Tenor Rodolfo Varani Bob Berg Lite Flite Lite Flite (Kenny Drew) Tenor Rodolfo Varani Bob Berg Loose Ends YouTube video Tenor Charles McNeal Bob Berg Manteca Eastern Rebellion 4 (Cedar Walton) Tenor Rodolfo Varani Bob Berg Miss Morgan Changes &Things (Sam Jones) Tenor Rodolfo Varani The theme is also available Bob Berg Never Will I Marry Virtual Reality Tenor Scribd Transcription by Ann Christin Næss. For Eb instruments. Bob Berg No Moe Enter the Spirit Tenor Soufflant EJMA Transcription by Adrien Espinouze Bob Berg No Moe Enter The Spirit Tenor Mario Haltinner Eb version is available. Bob Berg No Trouble Another Standard Tenor Scribd Transcription by Ann Christin Næss. Bob Berg Off Minor Cedar Waldron –First Set Tenor Rodolfo Varani Bob Berg Ojos De Rojo Eastern Rebellion 2 (Cedar Walton) Tenor Rodolfo Varani Bob Berg Oleo The Jazztimes Superband Tenor Charles McNeal Bob Berg Only You Lite Flite (Kenny Drew) Tenor Charles McNeal Bob Berg Pink Lady Reflecting Times (Klaus Sounsaari) Tenor Rodolfo Varani Bob Berg Precious Lady Lite Flite (Kenny Drew) Tenor Rodolfo Varani The theme is also available Bob Berg Rhythm-A- Ning Cedar Waldron –Third Set Tenor Rodolfo Varani Bob Berg Rhythm-A- Ning The Maestro (Cedar Walton &Abbey Lincoln) Tenor Rodolfo Varani Bob Berg Second Sight Enter the Spirit Tenor Rodolfo Varani Bob Berg Seven Steps To Heaven Far Out (Antonio Faraò) Tenor Rodolfo Varani Bob Berg Seven Steps To Heaven Far Out (Antonio Faraò) Tenor Charles McNeal Bob Berg Silverado Back Roads Tenor Scribd Transcription by Ann Christin Næss. The Eb version is avalaible. Bob Berg Silverado Jazz Time Superband Tenor Rodolfo Varani Bob Berg Softly,As In A Morning Sunrise YouTube video Tenor Charles McNeal Bob Berg Something In Common Something in Common (Sam Jones) Tenor Rodolfo Varani Bob Berg St. Thomas Eastern Rebellion 4 (Cedar Walton) Tenor Rodolfo Varani Bob Berg Stablemates Changes and Things (Sam Jones) Tenor Charles McNeal Bob Berg Stablemates Changes and Things (Sam Jones) Tenor Rodolfo Varani Bob Berg The Crossing In The Shadows Tenor Scribd Transcription by Ann Christin Næss. The Eb and C (concert key) versions are avalaible. Bob Berg Yesterday Lite Flite (Kenny Drew) Tenor Rodolfo Varani Bob Berg You And The Night And The Music Tenor Scribd Transcription by Mark Halberstadt (Eb transposition)). Bob Kenmotsu Punjab The Joe Henderson Songbook Tenor Charles McNeal Bob Malach Help the Poor YouTube video ) Tenor Charles McNeal Bob Malach Moment's Notice Kozo (Kozo Suganuma) Tenor Charles McNeal Bob Malach Too Hot To Touch Too Hot To Touch (Ben Sidran) Tenor Roman Chwalinski Bob Malach You Don't Know What Love Is The Searcher Tenor Charles McNeal site Transcription by Friedrich Kullmann Bob Mintzer Blue Train GRP All-Stars Big Band Tenor Darcy Hepner RealAudio file is available Bob Mintzer Clair's Song YouTube video EWI Nicholas M. Reilingh Bob Mintzer Duo (page 2 , 3 , 4 , 5 ) Hymn (with Peter Erskine) Tenor JazzItalia Transcription by Orazio Maugeri. MP3 file is available,with a slowed down version. Bob Mintzer Giant Steps Twin Tenors Tenor Adam Roberts Includes Michael Brecker's solo. Solo analysis is available. Bob Mintzer Giant Steps Twin Tenors Tenor Jazz- Transcription by Adam Roberts. Includes Michael Brecker's solo. The web site requires registration. Bob Mintzer Giant Steps Twin Tenors Tenor Charles McNeal site Transcription by Friedrich Kullmann Bob Mintzer Impressions YouTube video Tenor Charles McNeal Bob Mintzer Listen Here Tenor Kenyon Carter Bob Mintzer Little Motif Hymn Tenor Petri Krzywacki Bob Mintzer Runferyerlife The Hunson Project Tenor Charles McNeal Bob Mintzer The Chicken YouTube video ) Tenor Charles McNeal Bob Mintzer The Song Is You One Music Tenor Charles McNeal Bob Mintzer There Is No Greater Love First Steps (Bob Lark) Tenor Charles McNeal Bob Mintzer Up From New Orleans Club Nocturne (YellowJackets) Tenor JazzItalia Transcription by Gaetano Cristofaro. MP3 file is available. Bob Reynolds Out of Nowhere YouTube video Tenor So Killing,Man! Trascription by Ben Doherty. Eb , C (concert key), bass clef versions and analysis with audio file are available. Bob Reynolds Vultures YouTube video Tenor So Killing,Man! Trascription by Ben Doherty. Eb , C (concert key), bass clef versions and analysis with audio file are available. Bob Sheppard It Already Happened lava Jazz (Lounge Art Ensamble) Tenor Charles McNeal Bob Sheppard The First Circle The Music of Pat Metheny and Lyle Mays (Bob Curnow) Soprano Transcription Hub Transcription by Maksym Grynchuk. Bobby Jaspar Milestones Memories of Dick Tenor Charles McNeal Audio is available Bobby Jaspar Naptown . J is for Jazz () Tenor Charles McNeal Bobby Keys Brown Sugar (Rolling Stones album) Tenor Transcription's Pool Bobby Militello Take The "A"Train Double Live from the USA and UK (Dave Brubeck) Alto Colin Campbell Bobby Watson Conservation YouTube video (George Coleman Octet) Alto Eric Oatts In C (concert) key. Bobby Watson Convervation Conservation (George Coleman Octet) Alto Eric Oatts In C (concert) key. Booker Ervin All The Things You Are The Song Book Tenor Charles McNeal Brad Leali But Not For Me On Track (Grover Mitchell) Alto Charles McNeal Brad Leali Puddin' Time .'s Time (with Claus Raible) Alto Charles McNeal Brandon Fields Diggin'On James Brown Souled Out (Tower of Power) Tenor Eddie Rich Includes audio file. Brandon Fields I'll Remember … Fields and Strings Alto Charles McNeal Branford Marsalis A Night In Tunisia Killer Joe (Art Blakey and George Kuwaguchi) Alto Scribd Transcription by Ann Christin Næss. Branford Marsalis An Englishman In New York Nothing Like the Sun (Sting) Soprano Soufflant EJMA Transcription by Yves Lefranc Branford Marsalis Cain and Abel The Beautiful Ones Are Not Yet Born Tenor Practice Portal Transcription by James Mahone. Includes Wynton Marsalis'score. MP3 file is available. Branford Marsalis Citadel Reinassance Soprano Soufflant EJMA Transcription by Charles Schneider. Branford Marsalis I Was Brought To My Senses Mercury Falling (Sting) Soprano clmbrdude MP3 file, Eb and C (concert key) versions are available. Branford Marsalis In The Door In The Door (Joey Calderazzo) Tenor Soufflant EJMA Transcription by Charles Schneider. Branford Marsalis In The Crease Contemporary Jazz Tenor Practice Portal Transcription by James Mahone. MP3 file is available. Branford Marsalis Mo' Better Blues Mo' Better Blues soundtrack Tenor Continuum Branford Marsalis No Sidestepping Scenes in the City Tenor Loren Weisbrod Branford Marsalis Strike Up The Band Young Man and Olos (Ed Thigpen) Tenor Charles McNeal Branford Marsalis Well You Needn't Killer Joe (Art Blakey and George Kuwaguchi) Alto Scribd Transcription by Ann Christin Næss. Branford Marsalis Yes And No Random Abstract Tenor Charles McNeal Branford Marsalis Yes Or No (page 2 , 3 ) Tenor Continuum Brew Moore Laverne Walk Svinget 14 Tenor Charles McNeal Brew Moore Them Three Eyes The Brew Moore Quintet Tenor Charles McNeal Brian Scanlon East Coast Envy Act Your Age (Gordon Goodwin) Tenor Transcription Hub Transcription by Thomas Voss. Video version is available. Bruce Johnstone A Simple Wish House of Relics (Kelly Bucheger) Bari Kelly Bucheger Audio file is available. Bruce Johnstone Stay Loose With Bruce . Horn 4 &5 –Live at Jimmy's Bari Jazz Bari Sax Transcription by Gabe Katell. Bud Shank Theme (Blues) The Bud Shank Quartet feat. Claude Williamson Alto Charles McNeal Buddy DeFranco All The Things You Are I Hear Benny Goodman and Artie Show Clarinet Mark Sowlakis Buddy DeFranco Deep Purple Clarinet Mark Sowlakis Buddy DeFranco Giant Steps Chicago Fire (with Terry Gibbs) Clarinet Mark Sowlakis Bunky Green Step High Step High Alto Charles McNeal Candy Dulfer Bird Alto Soufflant EJMA Transcription by Michelle Numes Brito Cannonball Adderley A Little Taste The Summer of "55" Alto Charles McNeal Cannonball Adderley Arriving Soon The Cannonball Adderley Quintet Plus Alto Practice Portal Transcription by James Mahone. MP3 file is available. Cannonball Adderley Au Privave The Poll Winners Alto Giles Miton RealAudio file, Bb and C (concert key) versions are available. Cannonball Adderley Au Privave Cannonball Adderley and the Poll Winners Alto Eddie Rich Includes audio file. Cannonball Adderley Autumn Leaves An Orderly Evolution Alto Giles Miton RealAudio file, Bb and C (concert key) versions are available Cannonball Adderley Autumn Leaves (page 2 , 3 , 4 ) (1963 version) Alto Continuum In C (concert key). Cannonball Adderley Autumn Leaves (page 2 , 3 ) (1960 version) Alto Continuum In C (concert key). Cannonball Adderley Autumn Leaves (page 2 , 3 , 4 ) (1958 version) Alto Continuum In C (concert key). Cannonball Adderley Awful Mean (page 2 , 3 ) Alto Continuum In C (concert key). Includes the theme. Cannonball Adderley Blues Oriental Alto Transcription's Pool Cannonball Adderley Blues for Bohemia In the Land of Hi-Fi with Julian Cannonball Adderley Alto Charles McNeal Cannonball Adderley Congo Mulence Kenya Alto Charles McNeal Cannonball Adderley Corcovado '58 Miles (Miles Davis) Alto JazzItalia Transcription by Paolo Mannelli. MP3 file is available,with a slowed down version. Cannonball Adderley Corcovado (Take 2) Alto So Killing,Man! Transcription by Jason Fabus. Bb and C (concert key) versions,and audio file are available. Cannonball Adderley Corcovado Cannonball's Bossa Nova Alto JazzItalia Transcription by Paolo Mannelli. MP3 file (with slowed down version) is available. Cannonball Adderley Dat Dere Alto Transcription's Pool Transcription by Bobby Timmons Cannonball Adderley Dat Dere Them Dirty Blues Alto Le Saxophone In C (concert key) Cannonball Adderley Del Sasser Them Dirty Blues Alto Giles Miton RealAudio file, Bb and C (concert key) versions are available Cannonball Adderley Dr Jekyll (page 2 , 3 , 4 , 5 , 6 ) Milestone (Miles Davis) Alto Continuum Includes John Coltrane's solo Cannonball Adderley Ease It Go Alto Charles McNeal Cannonball Adderley Ease It (page 3 ) Just Friends (with Paul Chambers) Alto Continuum In C (concert key). Includes the theme. Page 2 is missing. Cannonball Adderley Easy To Love Alto Sax-Shed Transcription by David Olmstead Cannonball Adderley Flamenco Sketches Alto Transcription's Pool Cannonball Adderley Freddie Freeloader (page 2 , 3 ) Kind of Blue Alto Continuum In C (concert key). Cannonball Adderley Grand Central Cannonball Adderley Quintet in Chicago Alto Practice Portal Transcription by James Mahone. Includes John Coltrane's solo. MP3 file is available. Cannonball Adderley Groovin' High Things Are Getting Better Alto Charles McNeal Cannonball Adderley Hi-Fly Cannonball Adderley Quintet in San Francesco Alto Giles Miton RealAudio file, Bb and C (concert key) versions are available Cannonball Adderley Hold It! Back Door Plus Alto Giles Miton RealAudio file, Bb and C (concert key) versions are available Cannonball Adderley Hurricane Connie Shearing/Cannonball Quintets in Newport Alto Charles McNeal Cannonball Adderley I Got Rhythm The Original Jazz Masters,vol. 3 disc 3 Alto Samir Kambarov Cannonball Adderley I'm On My Way Why Am I Treated So Bad Alto Giles Miton RealAudio file, Bb and C (concert key) versions are available Cannonball Adderley If This Isn't Love Cannonball Takes Charges Alto Practice Portal Transcription by James Mahone. MP3 file is available. Cannonball Adderley If This Isn't Love Cannonball Takes Charges Alto Practice Portal Transcription by James Mahone. MP3 file is available. Cannonball Adderley I'll Remember April Alto Scribd Transcription by Mark Halberstadt Cannonball Adderley I'll Remember April (radio performance) Alto Charles McNeal File audio is avalable. Cannonball Adderley I'm On My Way (page 2 , 3 ) Why Am I Treated So Bad Alto Continuum In C (concert key). Cannonball Adderley I've Told Ev'ry Little Star Alto Scribd Transcription by Mark Halberstadt Cannonball Adderley Limehouse Blues Limehouse Blues (with John Coltrane) Alto Scribd Transcription by Mark Halberstadt Cannonball Adderley Love For Sale '58 Miles (Miles Davis) Alto JazzItalia Transcription by Marco Guidolotti. MP3 file is available,with a slowed down version. Cannonball Adderley Love for Sale Alto Mind for Music Transcription by Tom Abbott. Cannonball Adderley Mini Mama Alto graham Cannonball Adderley Minority Alto Jazz- Web site requires registration Cannonball Adderley Never Will I Marry Cannonball Adderley and the Poll Winners Alto Charles McNeal Cannonball Adderley On Green Dolphin Street (page 2 ) '58 Sessions Alto Kevin Sun Cannonball Adderley Poor Butterfly Alto Scribd Transcription by Mark Halberstadt Cannonball Adderley Sid's Ahead Milestones (Miles Davis) Alto John McGann Cannonball Adderley Sleeping Bee Cannonball Presents Nancy Wilson Alto Scribd Transcription by Mark Halberstadt Cannonball Adderley So What (page 2 ) Kind of Blue Alto Continuum In C (concert key). Cannonball Adderley Spectacular Alto Scribd Transcription by Mark Halberstadt Cannonball Adderley Spectacular Sessions,Live Alto Charles McNeal Cannonball Adderley Spontaneous Combustion Cannonball Adderley Quintet in San Francesco Alto Giles Miton RealAudio file, Bb and C (concert key) versions are available. Cannonball Adderley Star Eyes Cannonbal Adderley Quintet Plus Alto Giles Miton RealAudio file, Bb and C (concert key) versions are available. Cannonball Adderley Straight,No Chaser Newport Jazz Festival Alto Includes solos by Miles Davis,John Coltrane,and Cannonball Adderley. Cannonball Adderley Striaght No Chaser Cannonball Adderley Quintet in San Francesco Alto Giles Miton RealAudio file, Bb and C (concert key) versions are available. Cannonball Adderley The Old Country Nancy Wilson &Cannonball Adderley Alto Giles Miton RealAudio file, Bb and C (concert key) versions are available. Cannonball Adderley The Song Is You Julian "Cannonball" Adderley Alto Charles McNeal Cannonball Adderley The Sticks Live in Japan Alto Saxopedia Transcription by Thomas Høeg-Jensen. Cannonball Adderley Things Are Getting Better Things Are Getting Better Alto Giles Miton RealAudio file, Bb and C (concert key) versions are available. Cannonball Adderley This Here Cannonball Adderley Quintet in San Francesco Alto Giles Miton RealAudio file, Bb and C (concert key) versions are available. Cannonball Adderley Unit 7 Nancy Wilson &Cannonbal Adderley Alto Charles McNeal Cannonball Adderley Val's Blues Here Comes Louis Smith (Louis Smith) Alto Charles McNeal Cannonball Adderley Waltz For Debby Know What I Mean Alto Giles Miton RealAudio file, Bb and C (concert key) versions are available. Cannonball Adderley Well You Needn't Alto Scribd Transcription by Mark Halberstadt Cannonball Adderley What Is This Thing Called Love Cannonbal Adderley Quintet at the Lighthouse Alto Giles Miton RealAudio file, Bb and C (concert key) versions are available Cannonball Adderley With Apologies To Oscar The Summer of "55" Alto Charles McNeal Cannonball Adderley Work Song YouTube video Alto Scribd Transcription by Mark Halberstadt Cannonball Adderley Work Song (take 3) Them Dirty Blues Alto Giles Miton RealAudio file, Bb and C (concert key) versions are available. Cannonball Adderley Work Song (take 4) Them Dirty Blues Alto Giles Miton RealAudio file, Bb and C (concert key) versions are available. Cannonball Adderley Work Song YouTube video Alto Charles McNeal Cannonball Adderley Yardbird Suite Bird Watching Alto Giles Miton RealAudio file, Bb and C (concert key) versions are available. Cannonball Adderley You'd Be So Nice To Come Home To Alto Scribd Transcription by Mark Halberstadt Cecil Payne Cool Blues Performing Charlie Parker Music Bari Jazz Bari Sax Transcription by Aaron Lington. Cecil Payne Groovin'High Patterns of Jazz Bari Charles McNeal Charles McPherson East Of The Sun (1st chorus) Alto clmbrdude MP3 file and C (concert key) version are available. Charles McPherson I Should Care Horizons Alto Charles McNeal Charles McPherson Lynn's Grins (page 2 ) Alto Bob Hartig Charles McPherson Si Si Bebop Revisited Alto Charles McNeal Charles McPherson The Good Life From This Moment On Alto Charles McNeal Charlie Kohlhase His Tulips Were Soft As Berries Life Overflowing Alto Andrew Frankhouse C (concert key) version is also available. Charlie Mariano Quartet Shelly Manne and His Men Alto Soufflant EJMA Transcription by Mauriozio Bionda Charlie Mariano Three Little Words Charlie Mariano Plays Alto Charles McNeal Charlie Parker 52nd St. Theme The Complete Live Performances on Savoy Alto Charles McNeal Charlie Parker After You've Gone Bird Alto Soufflant EJMA Transcription by Pascal Thouvenin Charlie Parker All The Things You Are Jazz at the Massey Hall Alto Charlie Parker Anthropology International Jam Session Alto Charles McNeal Charlie Parker Au Privave Alto Soufflant EJMA Transcription by Pascal Thouvenin. An arrangement for 5 saxes (with MP3 file) is available Charlie Parker Bird Feathers Alto Soufflant EJMA Transcription by Pascal Thouvenin Charlie Parker Bird of Paradise Alto JazzItalia Transcription by Fabio Perina. MP3 file is available. Improvisation on "All The Things You Are"chords. Charlie Parker Bloomdido Alto Jazz- Web site requires registration Charlie Parker Blues for Alice Alto Learn Jazz Standards Bb and C (concert key) versions are available. Charlie Parker Carvin'the Bird (alternate take) The Complete Savoy and Dial Recordings (1944-1948) Alto Scooby-Sax Bb and C (concert key) versions are available. Charlie Parker Carvin'the Bird The Complete Savoy and Dial Recordings (1944-1948) Alto Scooby-Sax Bb and C (concert key) versions are available. Charlie Parker Cheers Charlie Parker's New Stars Alto Charles McNeal Charlie Parker Cherokee Alto Brent Struntzner Transcription by Curtis Swift ( ) Charlie Parker Cheryl (page 2 , 3 ) Early Bird Alto Kevin Sun Charlie Parker Compulsion (page 2 ) Collectors'Item Tenor Kevin Sun Audio file is available. Charlie Parker Confirmation The Complete Live Performances on Savoy Alto Charles McNeal Charlie Parker Confirmation (page 2 ) Verve Master Edition –Charlie Parker Alto Continuum In C (concert key). Charlie Parker Cool Blues The Complete Carnegie Hall Performances:Disc 3 Alto Charles McNeal Charlie Parker Dizzy Atmosphere Charlie Parker:The complete Savoy and Dial Studio Recordings Alto Charles McNeal Charlie Parker Donna Lee Alto YouTube Transcription by Daniel Vasey. PDF version is available. Charlie Parker Don't Blame Me The Complete Savoy Recordings –1944-1948 Alto JazzItalia Transcription by Paolo Mannelli. MP3 file is available,with a slowed down version. Charlie Parker Groovin' High The Complete Savoy Live Recordings Alto Charles McNeal Charlie Parker I Didn't Know What Time It Was Charlie Parker with Strings Alto Sax-Shed Transcription by David Pope Charlie Parker Just Friends Parker with Strings Alto Charlie Parker Just Friends April in Paris Alto Scribd Transcription by Ann Christin Næss. Charlie Parker . Blues The Essential Charlie Parker Alto Jazz- Web site requires registration. Charlie Parker Love For Sale The Verve Jazz Masters 28 Alto Brent Struntzner Transcription by Jeff Hackett Charlie Parker Moose The Mooche (take 1) Charlie Parker:The Complete Savoy and Dial Recordings 1944-1948 Alto Scooby-Sax Bb and C (concert key) versions are available Charlie Parker Oh Lady Be Good Alto Soufflant EJMA Transcription by Pascal Thouvenin Charlie Parker Ornithology Alto Jazz- Web site requires registration Charlie Parker Ornithology (take 3) The Complete Savoy and Dial Studio Recordings Alto Charles McNeal It isn't the version included in Charlie Parker's Omnibook Charlie Parker Ornithology Alto Bob Hartig Charlie Parker Parker's Mood Alto Corey Kendrick Charlie Parker Perdido (from Dean Benedetti recordings) Alto Charles McNeal Charlie Parker Relaxin'at Camarillo (Take A) The Complete Dial Sessions Alto Eddie Rich Includes audio file. Also see the comparison of all four takes. Charlie Parker Relaxin'at Camarillo (Take C) The Complete Dial Sessions Alto Eddie Rich Includes audio file. Also see the comparison of all four takes. Charlie Parker Relaxin'at Camarillo (Take D) The Complete Dial Sessions Alto Eddie Rich Includes audio file. Also see the comparison of all four takes. Charlie Parker Relaxin'at Camarillo (Take E) The Complete Dial Sessions Alto Eddie Rich Includes audio file. Also see the comparison of all four takes. Charlie Parker Relaxin' At Camarillo Charlie Parker:The Complete Savoy and Dial Recordings 1944-1948 Alto Scooby-Sax Bb and C (concert key) versions are available. Charlie Parker Scrapple From The Apple Alto South Carolina School of Music Transcription by Bert Ligon. Version in C (concert key). Charlie Parker Scrapple From The Apple Bird and Miles Alto JazzItalia Transcription by Marcello Zappatore. Version in C (concert key). MP3 file is available,with a slowed down version. Charlie Parker She Rote Genius of Bebop Alto Soufflant EJMA Transcription by Giles Miton. Includes Bb and C (concert key) versions. Charlie Parker Star Eyes Verve (sessione 17/1/1951) Alto Charlie Parker Steeplechase The Savoy Recordings Alto Soufflant EJMA Transcription by Giles Miton. The Bb version is available. Fixes a few mistakes found in Charlie Parker's Omnibook. Charlie Parker Sweet Georgia Brown Alto Soufflant EJMA Transcription by Pascal Thouvenin Charlie Parker Swingmatism Alto Le Saxophone Charlie Parker White Christmas The Complete Live Performances on Savoy Alto Charles McNeal Charlie Parker White Christmas (page 2 , 3 ) Early Bird Alto Kevin Sun Charlie Rouse Bye-Ya Monk's Dream (Thelonious Monk) Tenor Jamie Breiwick C (concert key) is available. Charlie Rouse Green Chimneys (page 2 , 3 , 4 , 5 ) Underground (Thelonious Monk) Alto Kevin Sun Charlie Rouse Rhythm A Ning Tenor Soufflant EJMA Transcription by Marc Juffer. Charlie Rouse Samba De Orfeu Bossanova Baccahanal Tenor Charles McNeal Charlie Rouse Upptankt Takin' Care of Business Tenor Charles McNeal Chris Hunter Giant Steps YouTube video Alto Charles McNeal Chris Hunter It Don't Mean a Thing Hey Duke (David Matthew) Alto Charles McNeal Chris Potter All The Things You Are Tenor bendohertyjazz Chris Potter All The Things You Are (masterclass at Youngstown University) Tenor So Killing,Man! Trascription by Ben Doherty. C (concert key) version, analysis with audio file are available. Chris Potter Amsterdam Blues Unspoken Tenor Charles McNeal Chris Potter Anthropology Diggin' In –Diggin' Out (Tom Cohen) Tenor Charles McNeal Chris Potter Black Nile Brandyn Tenor Saxopedia Transcription by Jason Michael Smith. Chris Potter Body And Soul Legends of Jazz:The Tenors Tenor South Carolina School of Music Transcription by Kevin Jones Chris Potter Boogie Stop Shuffle Pure Tenor So Killing,Man! Trascription by Ben Doherty. Analysis with audio file are available. Chris Potter Chief Seattle Song for Everyone Tenor Steve Neff Transcription by Corey Armstrong Chris Potter Confirmation (Web lesson at ArtistShare ) Tenor Adam Roberts Chris Potter Ducks in a Row Uncertain Living (Ben and John Betton) Tenor Ben Britton Eb , C (concert key) versions, MP3 file,and solo analysis are available. Chris Potter Early Autumn Not Just Another Pretty Bass (Jim Ferguson) Tenor Petri Krzywacki Chris Potter Giant Steps YouTube video Tenor Charles McNeal site Transcription by Marcos Aldana Chris Potter I'm Getting Sentimental Over You Million To One (Steve Million) Tenor Charles McNeal Chris Potter Invisible Man Traveling Mercies Tenor Le Saxophone Transcription by Léo Darras. In C (concert key) Chris Potter New Year Unity Band (Pat Metheny) Tenor Adam Roberts C (concert) version and solo analysis are available. Chris Potter
Find showtimes, watch trailers, browse photos, track your Watchlist and rate your favorite movies and TV shows on your phone or tablet!
The Allmusic review by Scott Yanow awarded the album 4½ stars and states "Altoist Cannonball Adderley and tenor saxophonist John Coltrane really push each other on these six selections... Coltrane's very serious sound is a striking contrast to the jubilant Adderley alto... With pianist Wynton Kelly, bassist Paul Chambers and drummer Jimmy Cobb playing up to their usual level, this gem is highly recommended". [2] The Penguin Guide to Jazz awarded the album 3 stars asserting: "The session with Coltrane is really the Miles Davis band without Miles and it's a bit of good fun, both hornmen flexing their muscles on the blues and a ballad feature apiece". [3]
I have the vinyl album of The John Barnes Roy Williams JazzBand (15-31 Stereo), and it is signed by both artists. Album and cover in very good condition. How can I find out how much this worth?
Every track on Somethin' Else thrives on a distinct pathway of communication, and as a result has something to teach about the ways a clearly expressed idea, along with what might be called real-time editing, can shape an improvisation. The theme of the title track is an extended call-and-response volley between Davis and Adderley, but as it evolves, the rhythm section participates in the interaction. To hear a master jazz conversationalist at peak, check out the crisp and perfectly placed chords pianist Hank Jones provides for Adderley. And then listen as bassist Sam Jones and drummer Art Blakey seize some of those stone-simple pianistic rejoinders and transform them into fuel for further agitation. It's the sound of a circuit being created in the moment, sprouting arms and branches and new directions as it travels around the bandstand. What emerges is not just the sound of five players doing their jobs well, but a group reveling in their common ability to galvanize and shape each other's ideas. They're able to seize and work with them in part because each is rendered with such respectful clarity. The musicians might not agree on every particular turn, but their interactions are governed by the shared understanding that the thread of a conversation is too precious to allow ordinary jive showboating to muck up the works. Even in the most abstract of arts, clarity matters.
On March 9, 1999, the album was released on compact disc as part of the Blue Note Rudy Van Gelder Editions series, all titles in the series remastered by Van Gelder himself. It included a bonus track entitled "Bangoon" or, originally and incorrectly, "Alison's Uncle," composed by pianist Hank Jones . More hard bop in tone than the rest of the record, the original title refers to the fact that the session took place shortly after the wife of Nat Adderley had given birth to a daughter named Alison, hence making Cannonball "Alison's Uncle."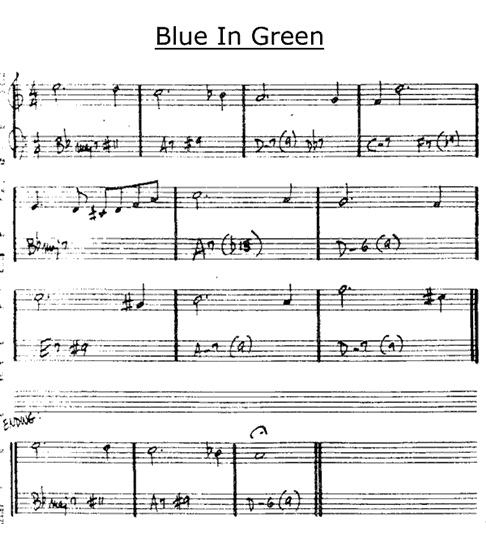 xx.arps-sepac.info